DOTween is a
fast
,
efficient
,
fully type-safe
object-oriented
animation engine
for
Unity
, optimized for
C#
users,
free
and
open-source
, with
tons of advanced features
It is also the evolution of HOTween, my previous Unity tween engine. Compared to it, DOTween is more than 400% faster, more efficient, more type-safe, avoids useless GC allocations and offers new shortcuts and features.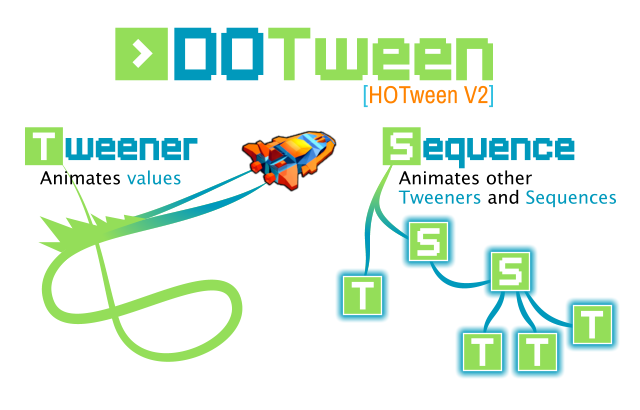 DOTween is compatible with Unity versions 2022 to 5.6.7.
Works with:
Win, Mac, Linux, Unity WebPlayer, WebGL, iOS, Android,
Windows Phone, UWP (only via IL2CPP starting from v1.2.055), PS Vita (PSM), PlayStation, Xbox, Nintendo Switch + more (didn't test additional platforms but it should work everywhere except with the discontinued Flash export)